Private Events at Javi's Cantina
We  would love to help make your event memorable.
All events are customized to the clients budget, menu requests and group size.
Pricing below is based on group size and subject to change. and includes the exclusive use of our upper patio.  Variations of group size can create price adjustments.  Holiday events will include a surcharge for extra expenses.  Vegan preparation can also be accommodated with notice. 
Host your own event in our space
Sangria, National Beer, House Margaritas, Water, Soft Drinks, Juice, Alcohol-free cocktails. $450 pesos per person for 2 Hours
*Additional hour $190 pesos per person 
House brands of tequila, rum, vodka, gin. Sangria, house National Beer, Classic Margaritas, water, soft drinks, juice, alcohol-free cocktails. $570 pesos per person for 2 Hours
* Additional hour $285 pesos per person
Mix and match these apps that serve 2-4 people.  76 pesos per person
Shrimp Ceviche 
Tuna Tartar 
Tuna Carpaccio 
Guacamole 
Onion Rings 
Fried Jalapeño Strips 
Asparagus Fries 
Stuffed Mushrooms 
Events include 2 hours of full service and live music. We offer two seating times to choose from, 6pm or 8pm. Portions per person are 200 grams per person (8 oz)
Taco Bar, Fajita Bar,  Nacho Bar or Kabob Bar
3 meat selections of 200 grams per person (Chicken, Beef, Pork) *Fish option can be added based on market value
Stir fried rice
Refried Beans
Roasted Red and Green Salsa
Guacamole
Tortillas
Fresh Tortilla Chips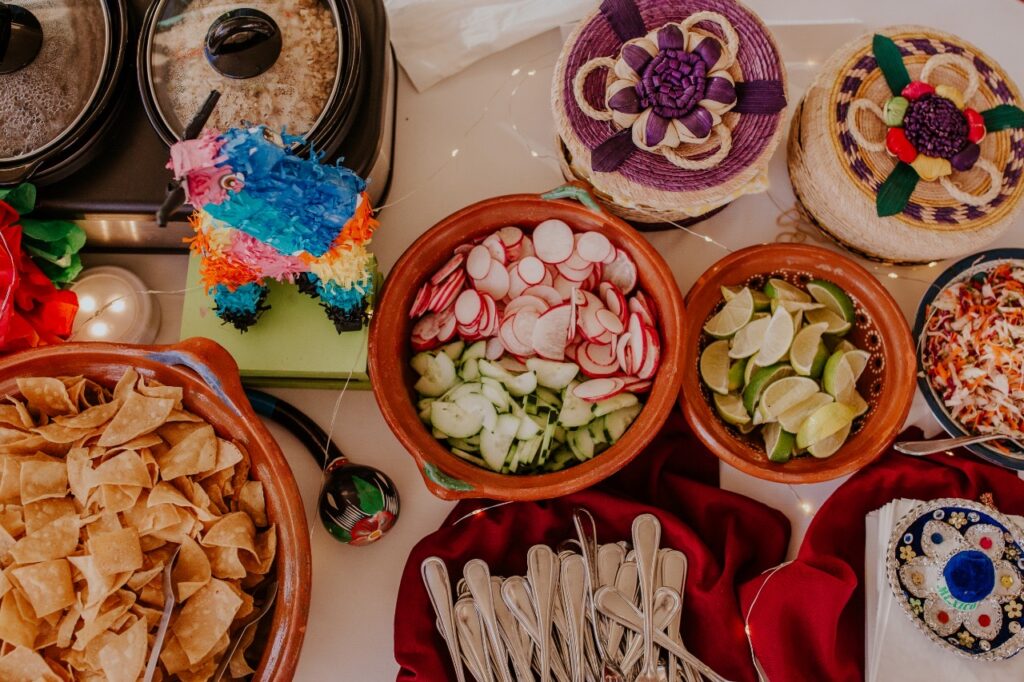 Fresh Catch :
Grilled Fish Filet
Parmesan Crusted Filet
Javi's Cantina Fish Crostinis
Javi's Cantina Fish Tacos
Tuna Hawaiian Seared Tuna
Beef
Surf and Turf
Shrimp
Cilantro Chili Lime Shrimp
Shrimp Kabob
Ajillo Chili Shrimp
Garlic & Butter Shrimp
Javi's Cantina Shrimp Crostinis
Vegetarian Options
Veggie Kabobs served with Javi's Cantina Rice
Javi's Cantina Veggie Crostinis 
Add a Salad to any meal Quinoa Salad with vinaigrette dressing
The lounge in the front has character of a traditional Hacienda Dining Experience with Air Conditioning and its own small bar.
The upper patio overlooks the courtyard at Javi's Cantina and is available for private events.